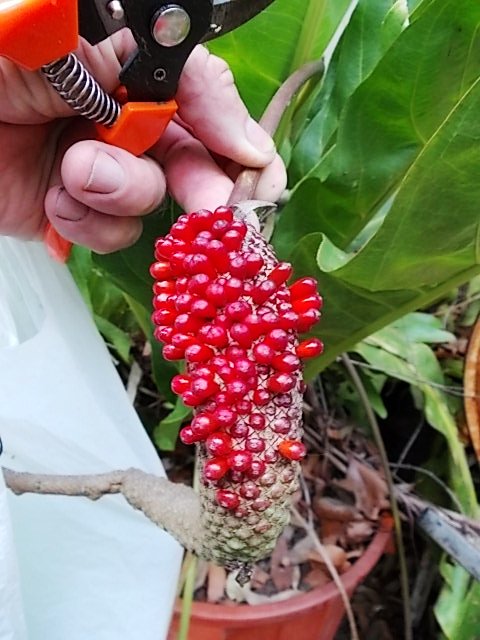 ANTHURIUM CRENATUM KUNTH RARE JUNGLE SEEDS 4 SALE AUSTRALIA. Limited stock available, so be quick to secure yours now. Rare $10 per 10 seeds. The author Henry took all these photos of his plants & seeds 4 u.
NOTE>SEEDS ARE ONLY PRODUCED ONCE THE PLANT IS 10 YEARS OLD & MUST BE USED FRESH.
LOSE OUT ON THESE, YOU WAIT ANOTHER YEAR. THESE ARE FRESH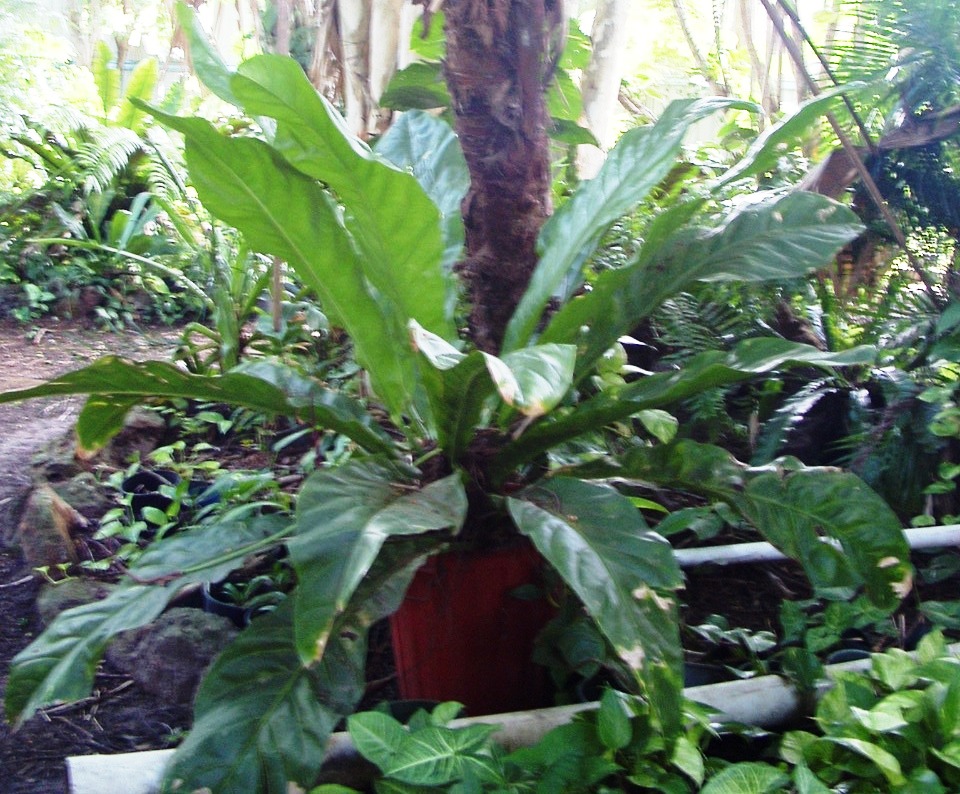 These extremely rare plants are available in 3 sizes.Large @ 900mm tall.Medium @ 700mm tall & small @ 200mm tall.These are the ones priced for sale herein @ $85 each plus pack/post of $22. Fresh seeds only once a year around summer from 10 yr old plants. ASK FOR SEEDS OR PLANTS?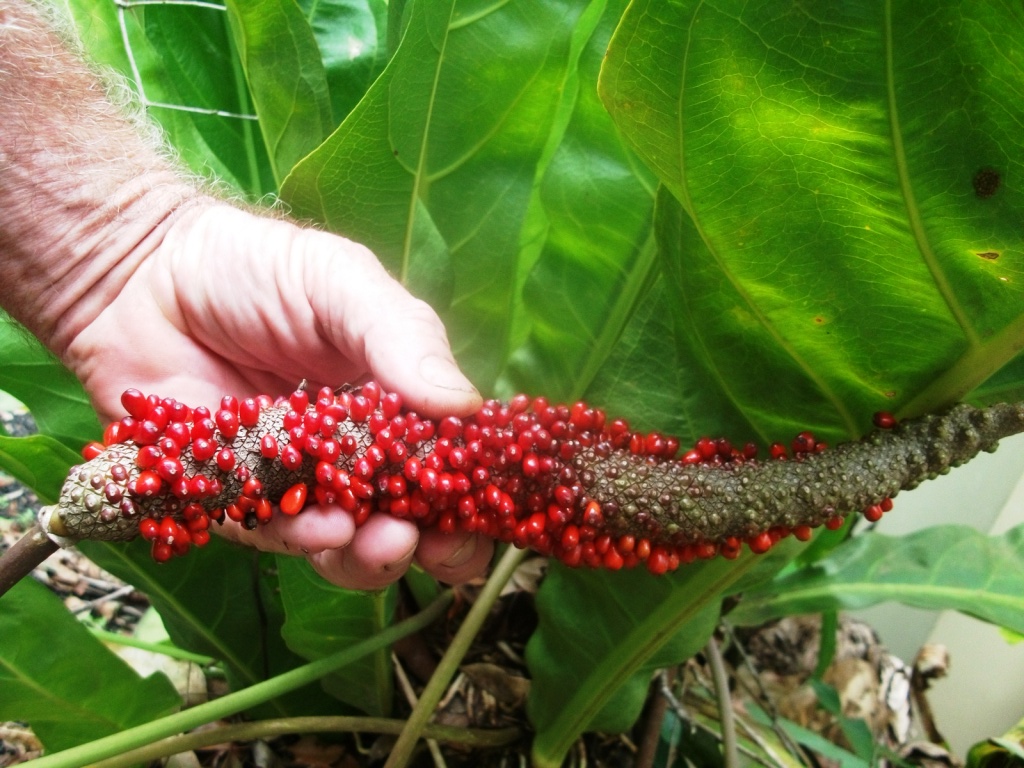 Epiphytic or epilithic, maybe forming dense clumps; stem to 9 cm long; roots little dense, spreading to descending, pale green pubescent, elongate, blunt, 3-4 mm diam.; cataphylls subcoriaceous, narrowly lanceolate, weakly 1–ribbed near apex, 9.5-13 cm long, narrowly acute at apex with a subapical apiculum, light green, drying reddish brown, persisting semi-intact, eventually deciduous.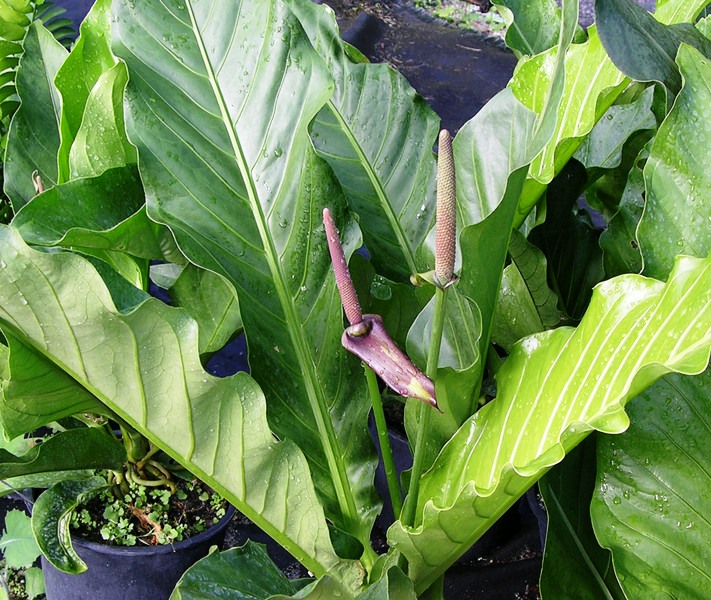 Leaves bluntly D-shaped, shallowly and broadly sulcate adaxially, the margins sharp but not raised, rounded to 3-ribbed abaxially, the surface weakly pale-speckled; geniculum slightly thicker and paler than petiole, 0.6-1.3 cm long; blades moderately coriaceous, broadly to narrowly oblanceolate or elliptic, sometimes ± oblong, acute to acuminate at apex (the acumen apiculate), acute (rarely weakly subcordate) at base, 23-100 cm long, 4-28 cm wide broadest near or above the middle.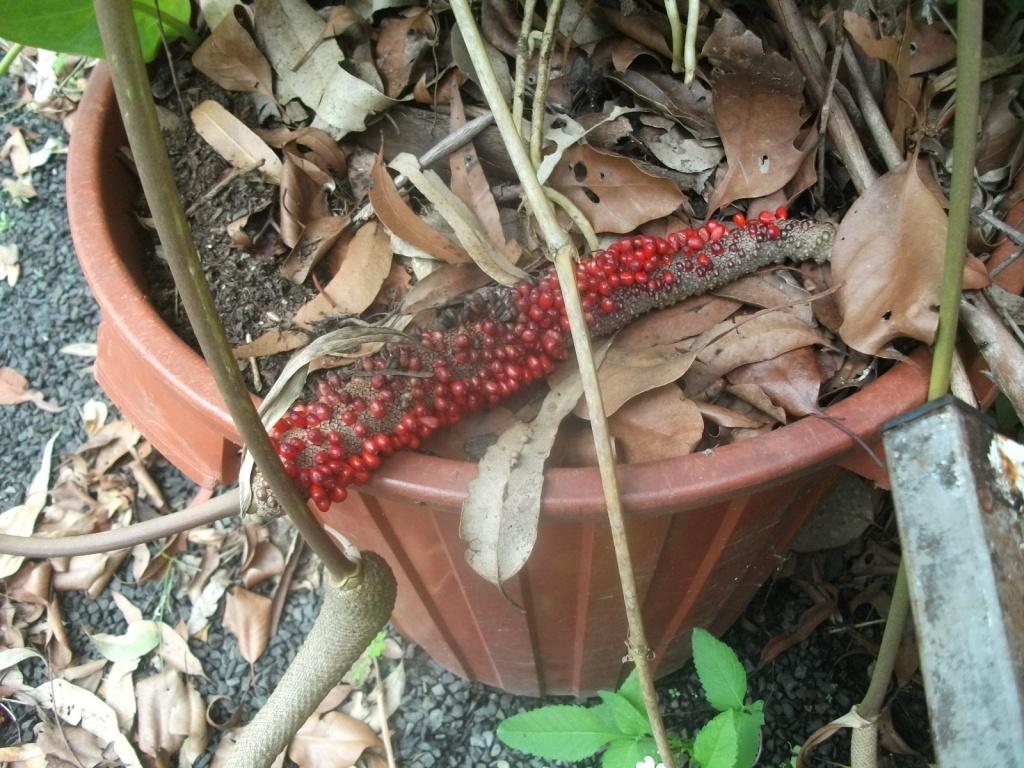 The margins sinuate to undulate; upper surface semiglossy, medium to dark green, lower surface weakly glossy to semiglossy, paler; midrib acutely angled at base, gradually becoming weakly sunken near the apex above, prominently higher than broad at base, becoming prominently convex toward the apex below, paler than surface.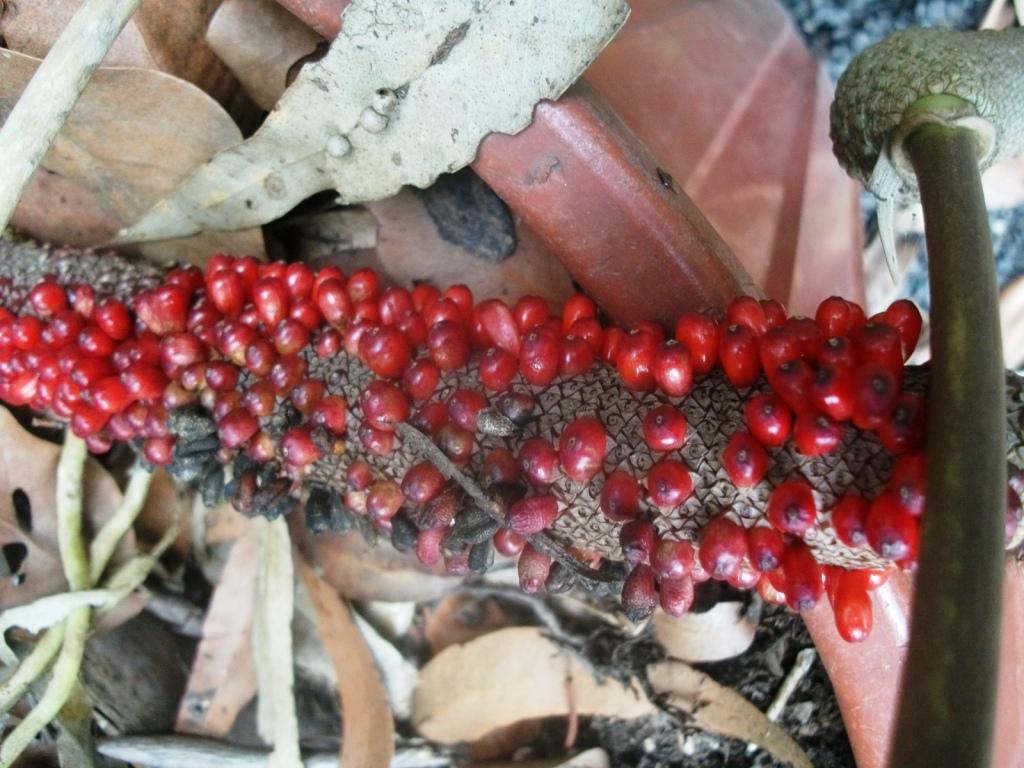 Primary lateral veins 8-18 per side, departing midrib at (30)40-75° angle, ± straight to arcuate-ascending to the margin, raised above, convexly raised below; tertiary veins weakly raised above and below, darker than surface, drying prominently raised; reticulate veins weakly visible above, prominulous and slightly darker than surface below, conspicuously raised when dried; collective vein arising in the upper ? of the blade or absent, 5-12 mm from margin.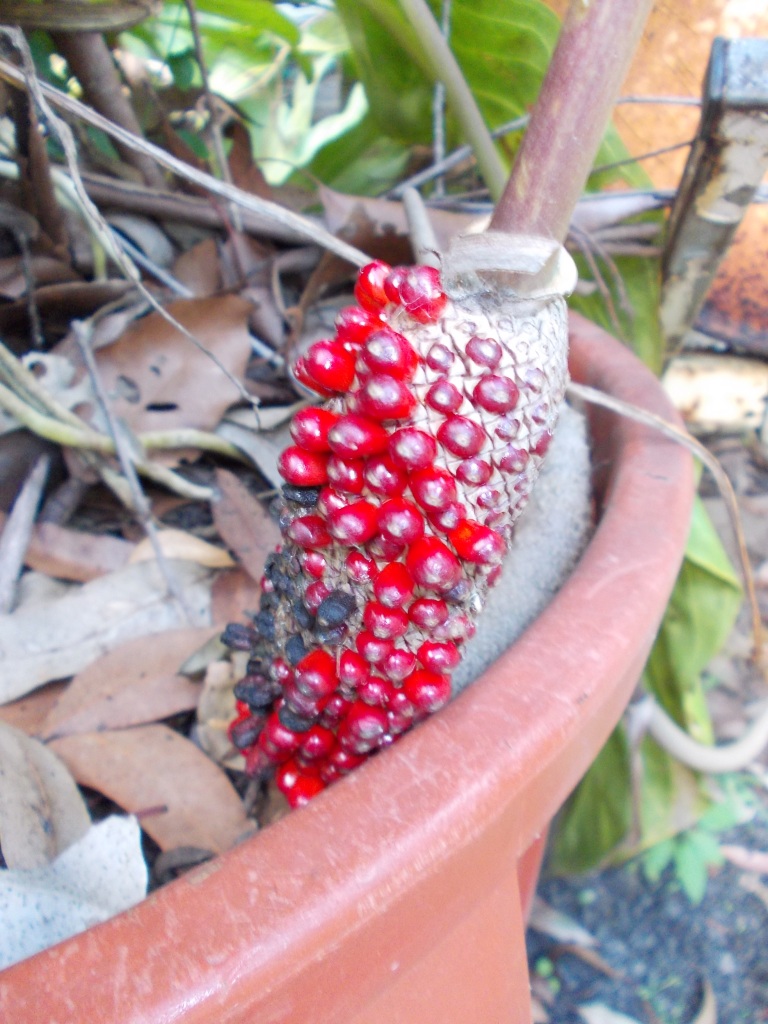 Influorences 3-7 mm diam., l.6-14.4 x as long as petiole, green, terete to ellipsoid in cross section; spathe erect to spreading, subcoriaceous, sometimes flushed pink or maroon, usually light green (B & K yellow-green 7/10), linear-oblong, with the margins curled under, 4-14.5 cm long, 0.4-1.5 cm wide, acuminate at apex, obtuse to rounded at base; spadix reddish or purplish violet to maroon (dull, dark bluish purple fide S. Mayo, 1982), long-tapered, somewhat curved, 6.5-25 cm long, 3-8 mm diam. near base, 2.5-4 mm diam. near apex, broadest at the base;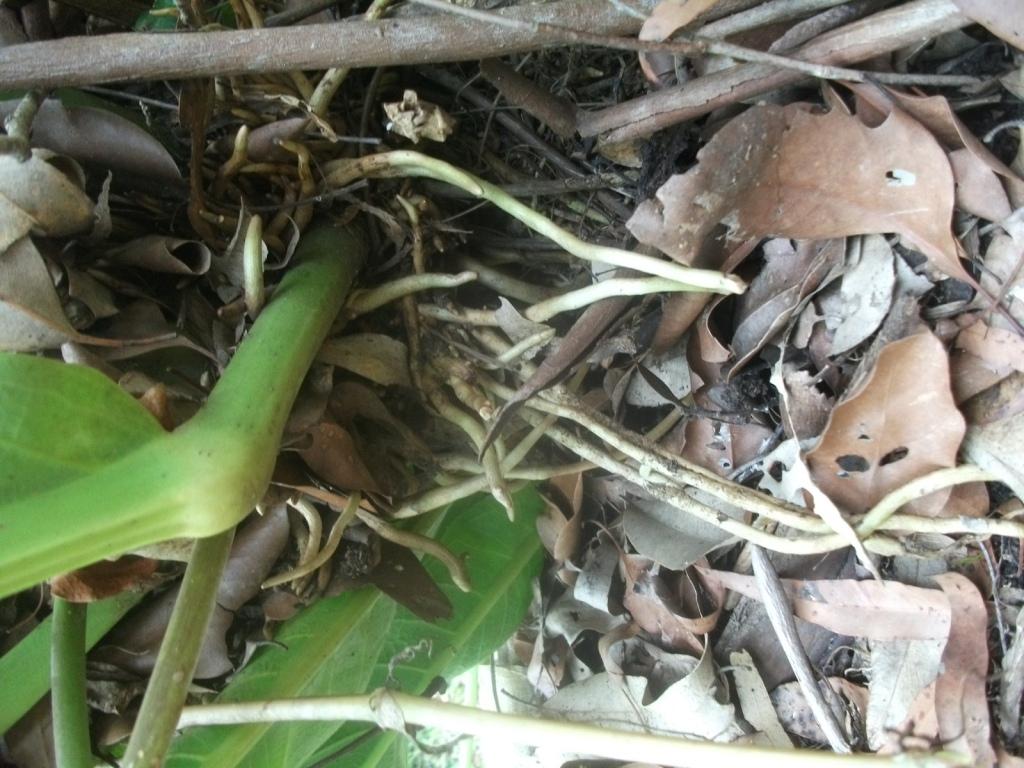 Flowers scented like rotting fruit prior to anthesis, rhombic to square, 1.5-3 mm long, 1.6-2.2 mm wide, the sides prominently and smoothly sigmoid; 5-8 flowers visible in principal spiral, 8-1 2 in alternate spiral; tepals matte to weakly glossy, densely, minutely papillate; lateral tepals 0.6-1.4 mm wide, the inner margins straight to rounded, the outer margins 2-sided; pistils emergent 2-3.5 mm, glossy, green; stigma linear, 0.2-0.4 mm long, brushlike; stamens emerging in a slow, regular sequence from the base, the laterals preceding the alternates by 10 spirals; filaments translucent, broader than anthers, ca. 0.5 mm long; anthers 0.3-0.6 mm long, 0.5-0.8 mm wide; thecae oblong-ellipsoid to oblong-ovoid, weakly divaricate; pollen yellow-orange, fading to white .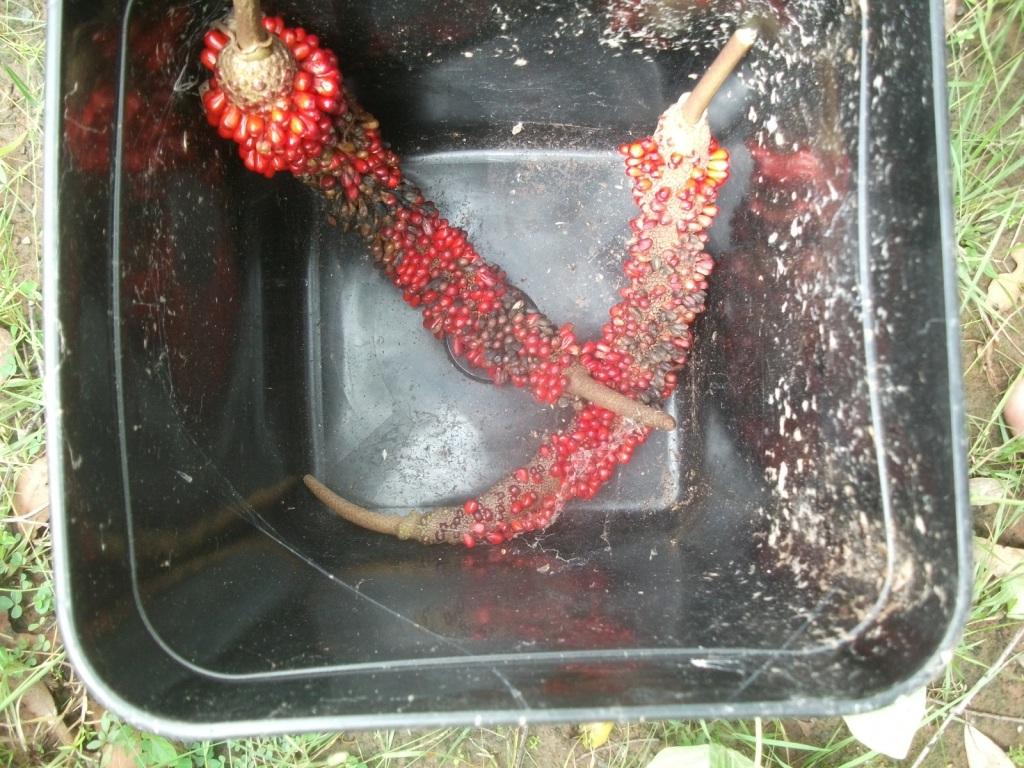 (INFRUCTESCENCE spreading-pendent; spathe withered, usually deciduous; spadix to 2.5 cm diam.; berries bright red (B & K red 4/5), obovoid, glossy, 8-10 mm long, 5-6 mm diam.; mesocarp mealy, white, sweet, becoming acrid; seeds tan to pale yellow, oblong-elliptic, 3.8-6 mm long, 2-2.8 mm wide, 1.5-1.8 mm thick, with a short gelatinous appendage at apex.
The pics I took of my plants here speak volumes. Get them & enjoy.
Source: CATE Araceae-habitat-It occurs principally in humid forests.
This is your chance of a lifetime for mere pennies.
Any questions or if buying, contact me HERE