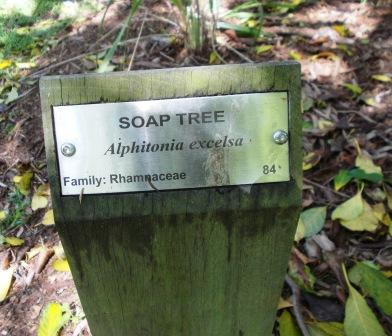 SOAP TREE
Alphitonia excelsa , Indigenous peoples of Australia used the leaves for soap
Seeds are $4 per 10 seeds,Add $4 to the order to cover pack/post charges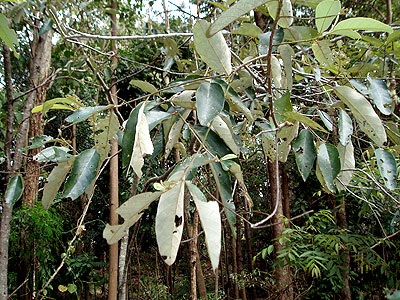 (Red Ash, Leatherjacket or Soap Tree) A splendid shade tree which can grow to a height of about 21 m in warm moist conditions.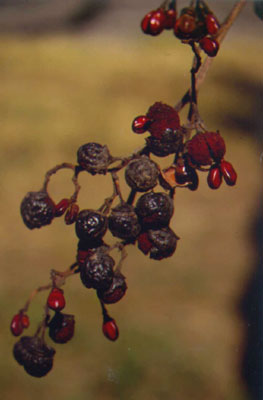 The leaves are alternate, narrow to elliptic and 7 to 12 cm long, white or rusty-tomentose (hairy) on the under surface.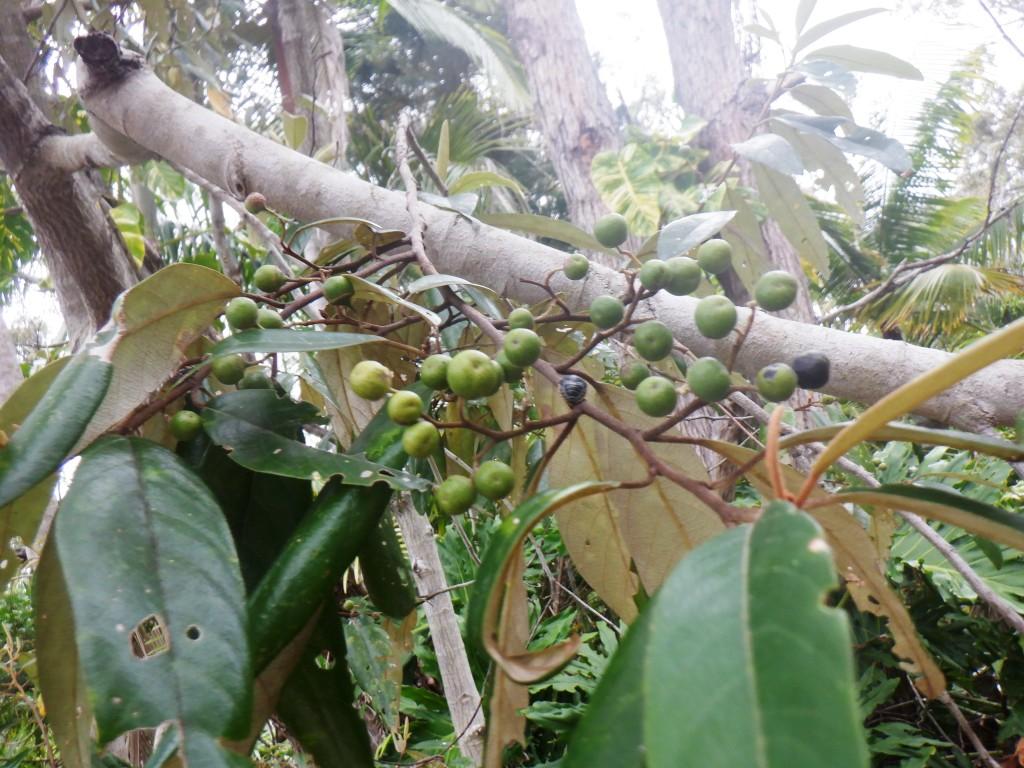 Flowers, although individually insignificant, cover the tree with clusters of small cream blossoms in late autumn and early winter.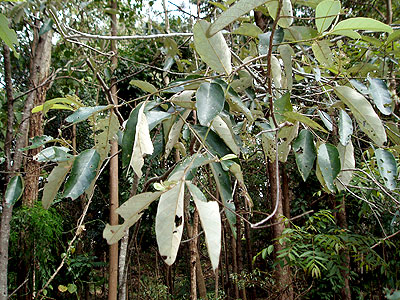 The fruits which follow are ovoid, blackish drupes usually 6 to 10 mm in diameter.
Distributed through coastal regions Northern Territory and Queensland to the south coast of NSW, in or near rainforests. Text & Photo © Australian National Botanic Gardens
Description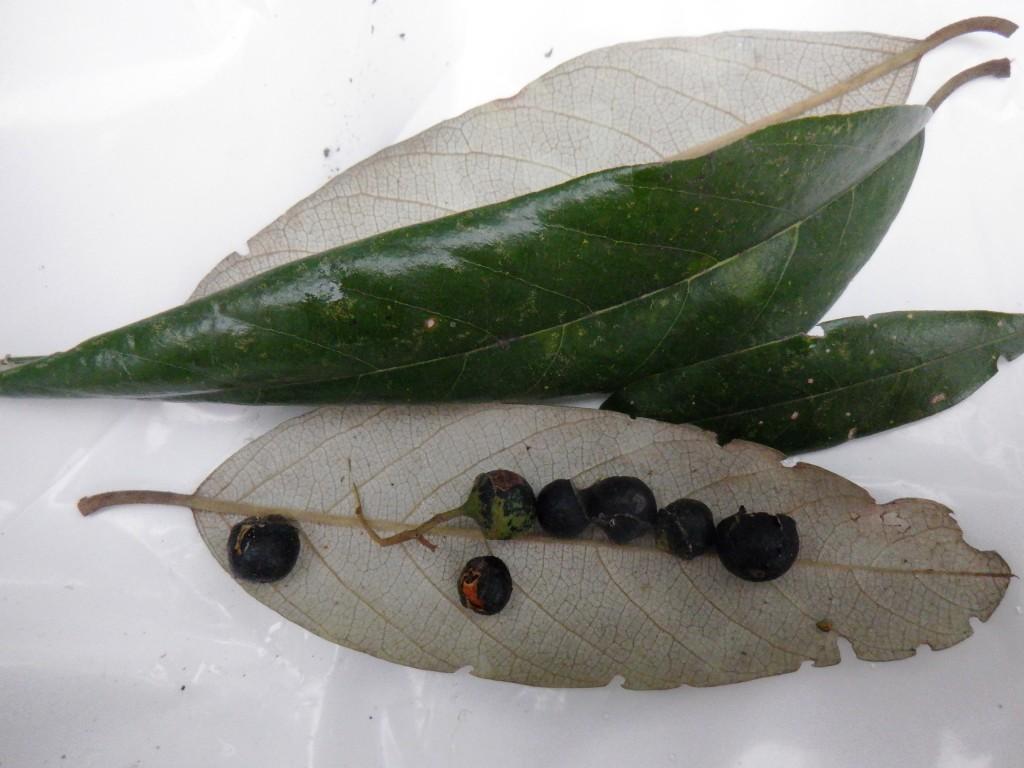 This tree is usually found in woodland areas particularly the moister areas.
The alternate leaves are lanceolate to elliptical, whitish on the lower surface with prominent veins, in the dry season many leaves are shed and the remaining leaves hang vertically to reduce water loss.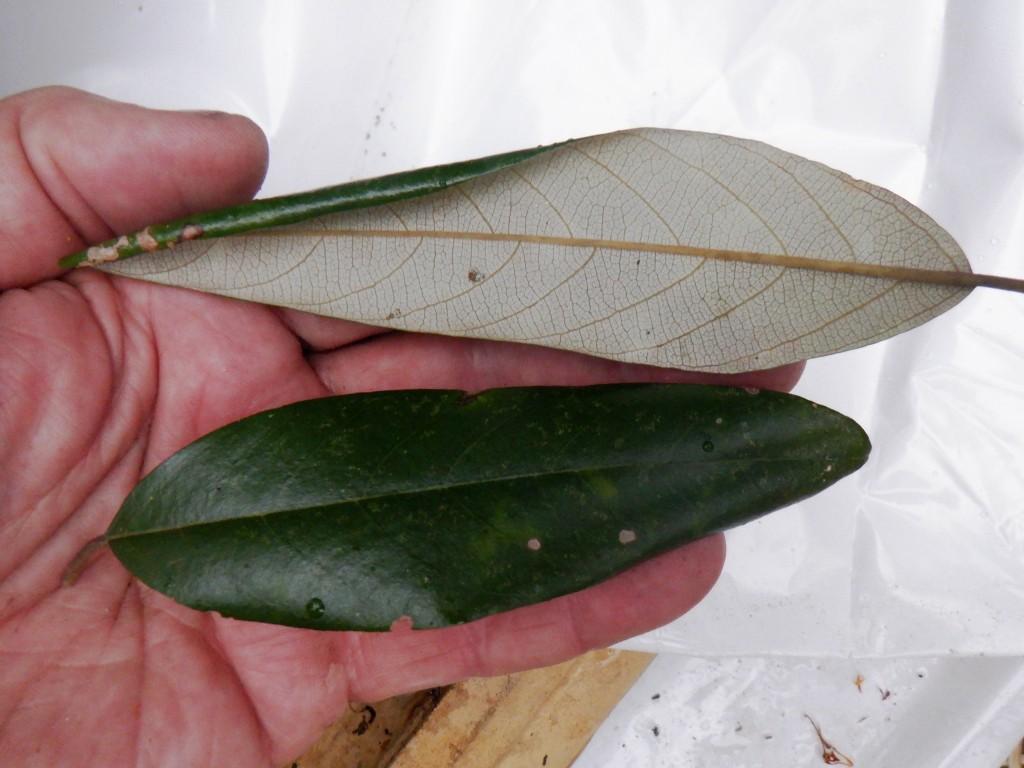 Freshly broken or scraped twigs produce a faint liniment odour. Saponins present.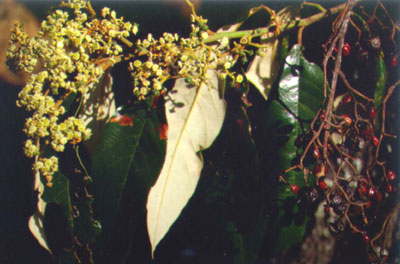 Flowers cream, the black fruit is more or less globular to 1 cm long.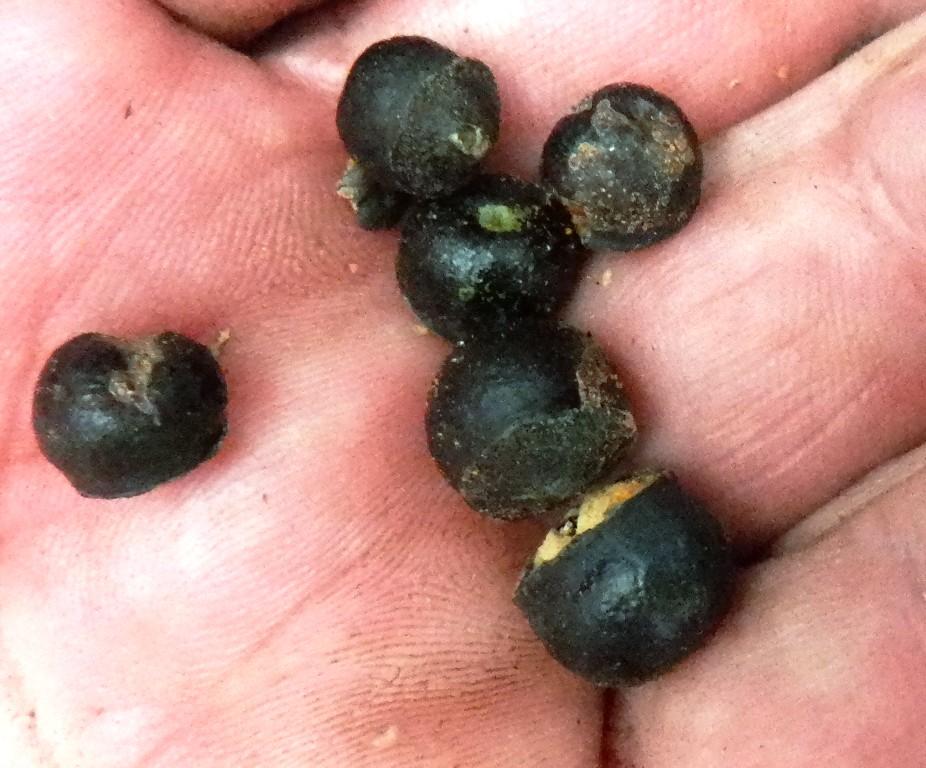 Any questions or if buying, contact me HERE