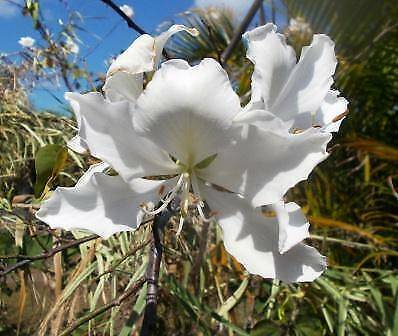 Bauhinia variegata alba (candida) – seeds for sale $4 per 10 + $4 pack/post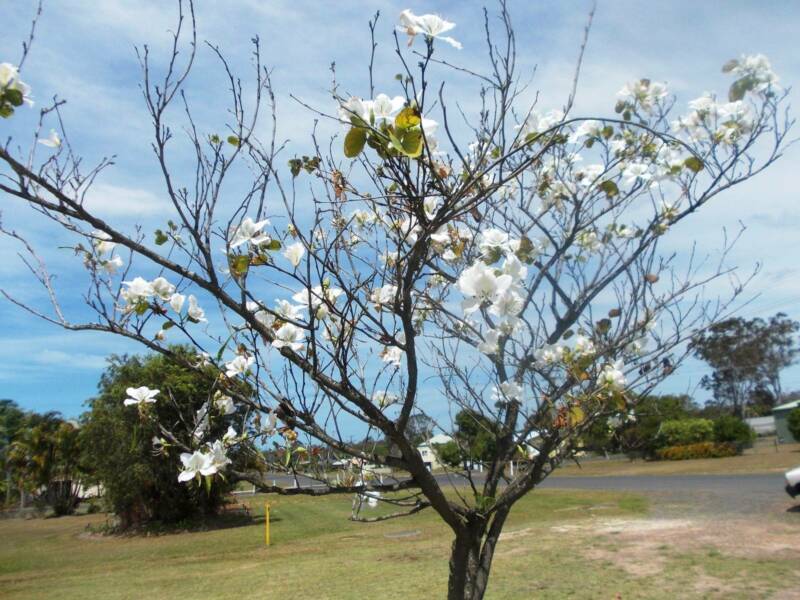 White orchid tree, White Mountain Ebony. Very easy to germinate.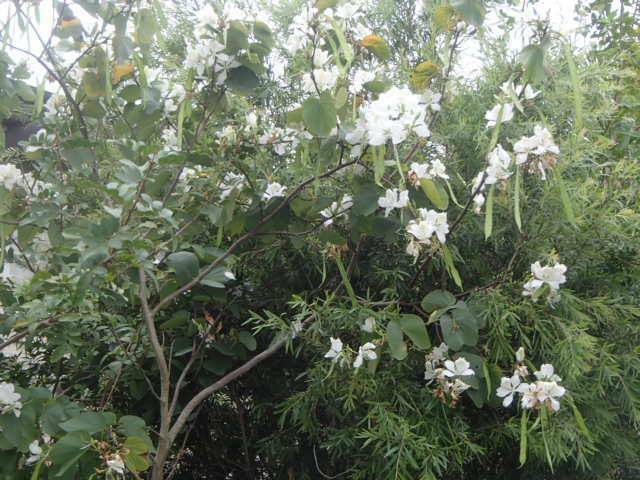 Great for beginners. The most cold hardy orchid tree.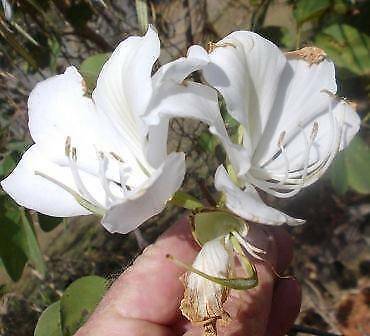 A small evergreen tree, Bauhinia variagata alba has an open upright growth habit and bears striking creamy-white flowers which are very orchid-like in appearance with a beautiful aromatic fragrance.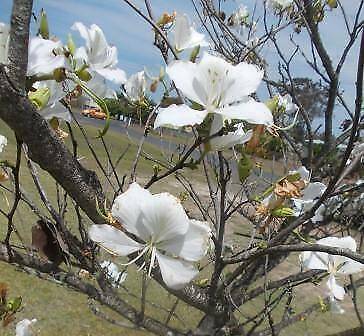 This variety flowers in spring and intermittently in summer, followed by flattened brown seed pods.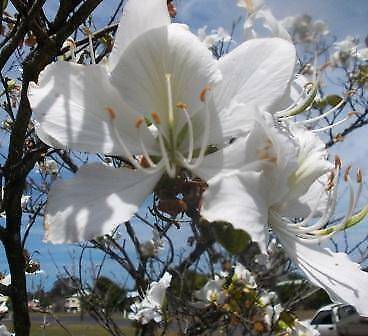 Bauhinias all have the characteristic 2-lobed leaves which when combined with the decorative flowers makes for a very decorative addition to any garden. Bauhinias are highly suitable as a display feature. They like full sun, a warmer climate, and a light well-drained fertile soil suits them best. Water well until established but then they are reasonably drought tolerant. Pruning is not usually necessary although vigorous growth can be thinned after flowering, otherwise minimal or little maintenance is required. Bauhinia trees can grow 4.5 to 8 m and will eventually have a reasonable spread to 6m.
Seeds can be posted Australia wide for an extra $4
Any questions or if buying, contact me HERE