CAROLINA REAPER IS NOTED AS THE HOTTEST CHILLIE IN THE WORLD.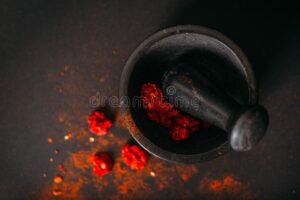 On offer here is a 5 gramme sachet of dried, cured, aged & de-seeded chillie flesh for $25. Add pack/post of $4 to order.
There are many exciting types of chillie peppers
The magic that chillie peppers bring to your life is to die for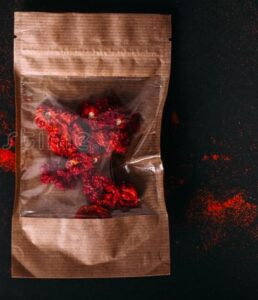 Carolina Reaper Origin, History, and Heat Level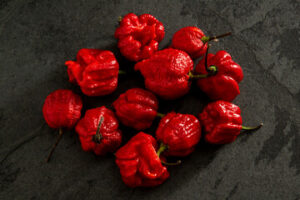 Where did the Carolina Reaper come from? And when did it become the World's Hottest Pepper?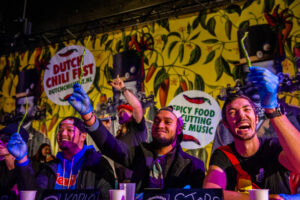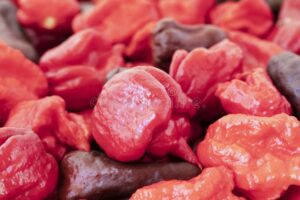 How hot is it anyway? Let's find out!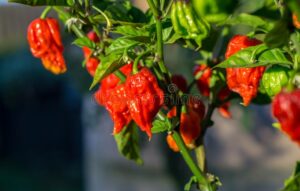 A grower by the name of Ed Currie first developed the Carolina Reaper.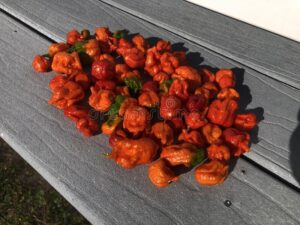 He didn't set out to create the World's Hottest Pepper, but he did.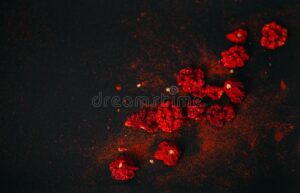 Currie created this pepper in South Carolina by crossing a Pakistani Naga and a Red Habanero pepper.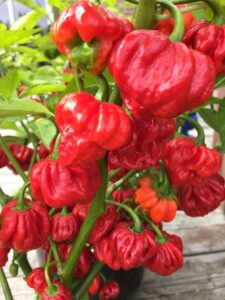 In 2013, the Guinness Book of World Records named the Carolina Reaper, also called the HP22B pepper, the hottest chili pepper in the world.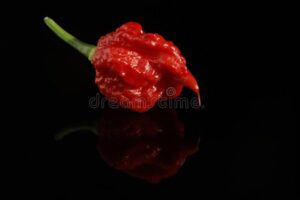 This pepper comes in between 1,569,300 and 2,200,000 Scoville Heat Units (SHUs).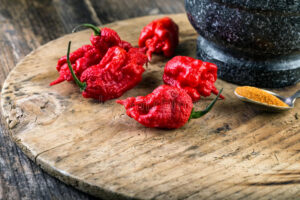 This pepper really brings the heat, but it also has some other flavours to contribute.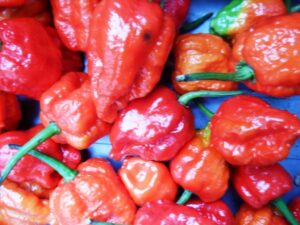 The Reaper has a fruity and sweet flavor with chocolate/cherry undertones.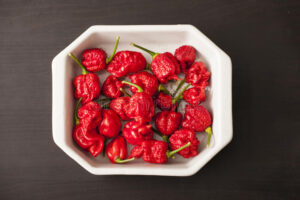 You also get tongue-burning, face-melting, mind-altering heat.  
This chillie is extremely hot and very little is needed in any dish.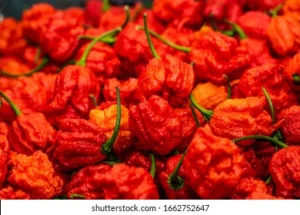 Establish your own level of heat tolerance.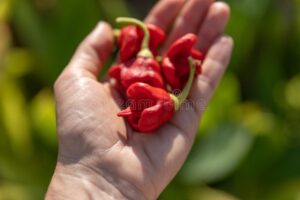 Just be very careful in handling & use.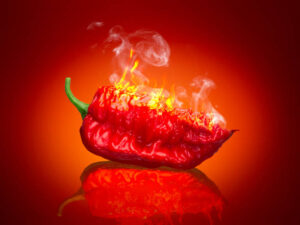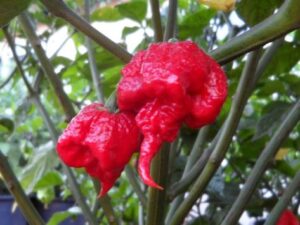 TOO HOT FOR ME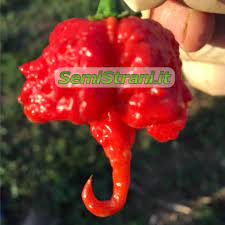 The exciting world of Chillie Peppers

Yes I also have the Carolina Reaper Chillie seeds for sale as well
Henry

Any questions or if buying, contact me HERE