DWARF PIGMY DATE PALMS FOR SALE HERE QLD OZ. $55 EACH OR $200 FOR 4 PALMS.
NOTE THE DWARF DATE PALMS FOR SALE ARE NOT THE ACTUAL ONES BELOW. I am having problems with me posting pics to my computer. I can send from my phone to your phone of the actual palms being sold.Will fix soon I hope.
Ones for sale are in 45 litre grow bags & are around 50cm tall
CURRENTLY THEY ARE IN 45 LITRE GROW-BAGS WHICH WOULD BE REMOVED IF POSTING.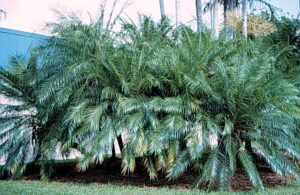 They are approx 500mm tall with strong root systems.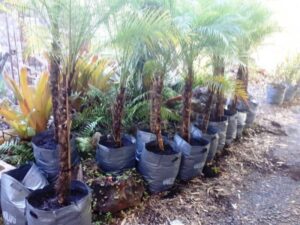 If you pick up from here, then the 45 litre grow-bags would remain in tact.
I plant the smaller plants in bags where they will have room to grow.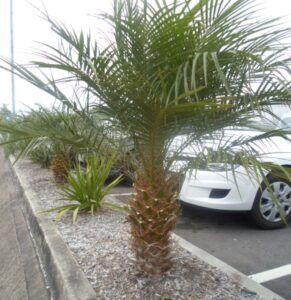 Prices for them will vary over time as they increase in size.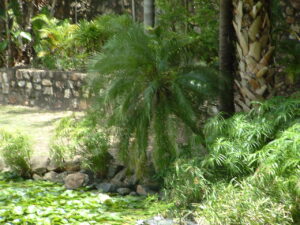 These pigmy date palms are very much in demand for landscaping & feature plants.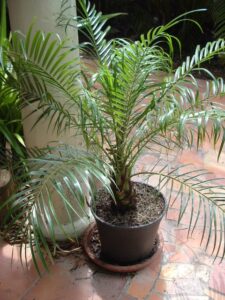 All my larger dwarf date palms have been sold. The larger dwarf date palms in these images will show you what the large ones look like & I have sold already.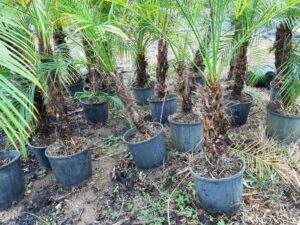 For posting there are extra charges for packing & express posting, so you would have to ask for these extra costs prior to buying.Henry

Any questions or if buying, contact me HERE