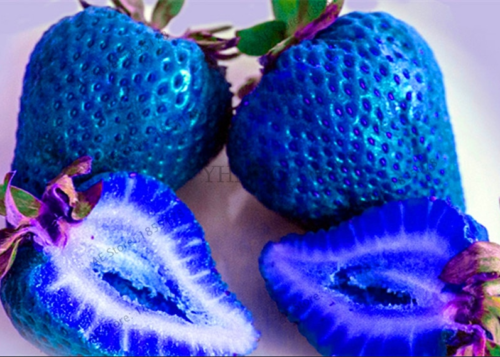 Who does not like strawberries.? Probably the worlds most famous & consumed berry.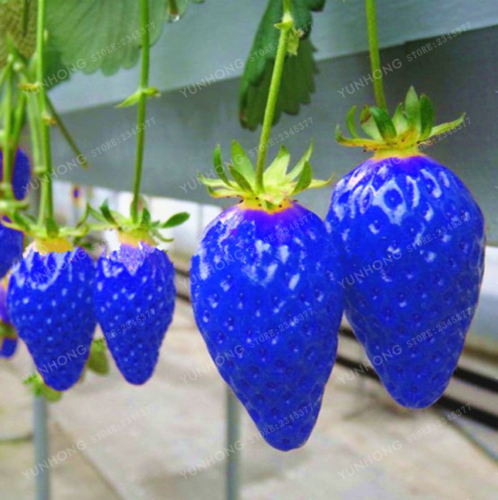 These blue strawberry seeds are offered for sale at $8 per 10 seeds.Add $4 pack/post charges to the order posted Australia wide
Variations to the red coloured fruit can be welcomed & desired for any of a number of reasons.
I have black strawberry seeds & giant red strawberry seeds for sale as well.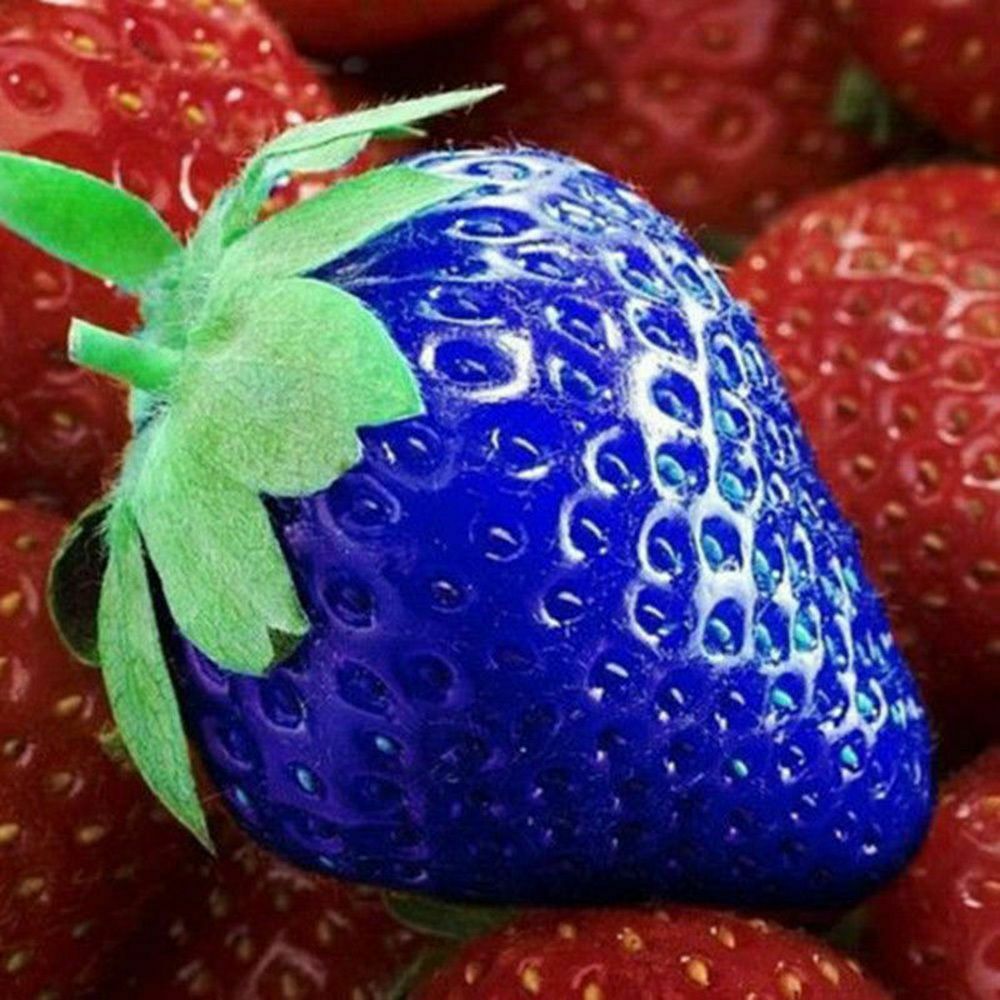 HERE IS THE PUNCHLINE- BRIGHT BLUE STRAWBERRIES-WOW..!! YES, ONE COULD CALL IT A BLUEBERRY-HA-HA, STRAWBERRY BLUE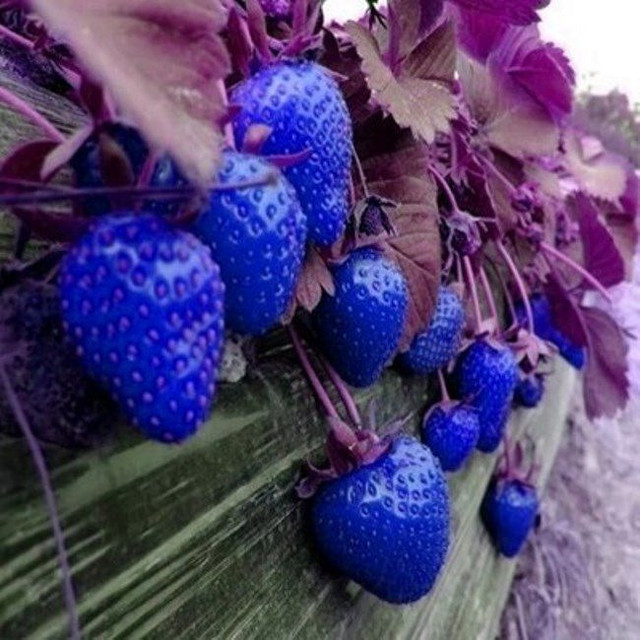 Who would have thought-!!! What a delight to the eyes & taste buds.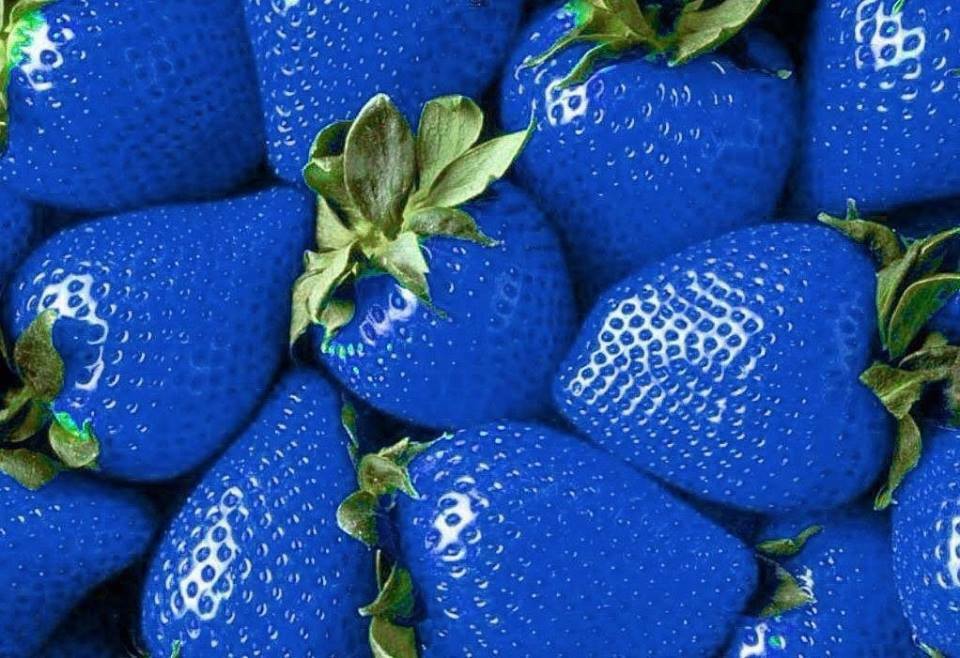 Buy & try is all I can say. I source these & other exotic fruit seeds for you to enjoy.I may grow some myself, but mainly I source them for you to try out.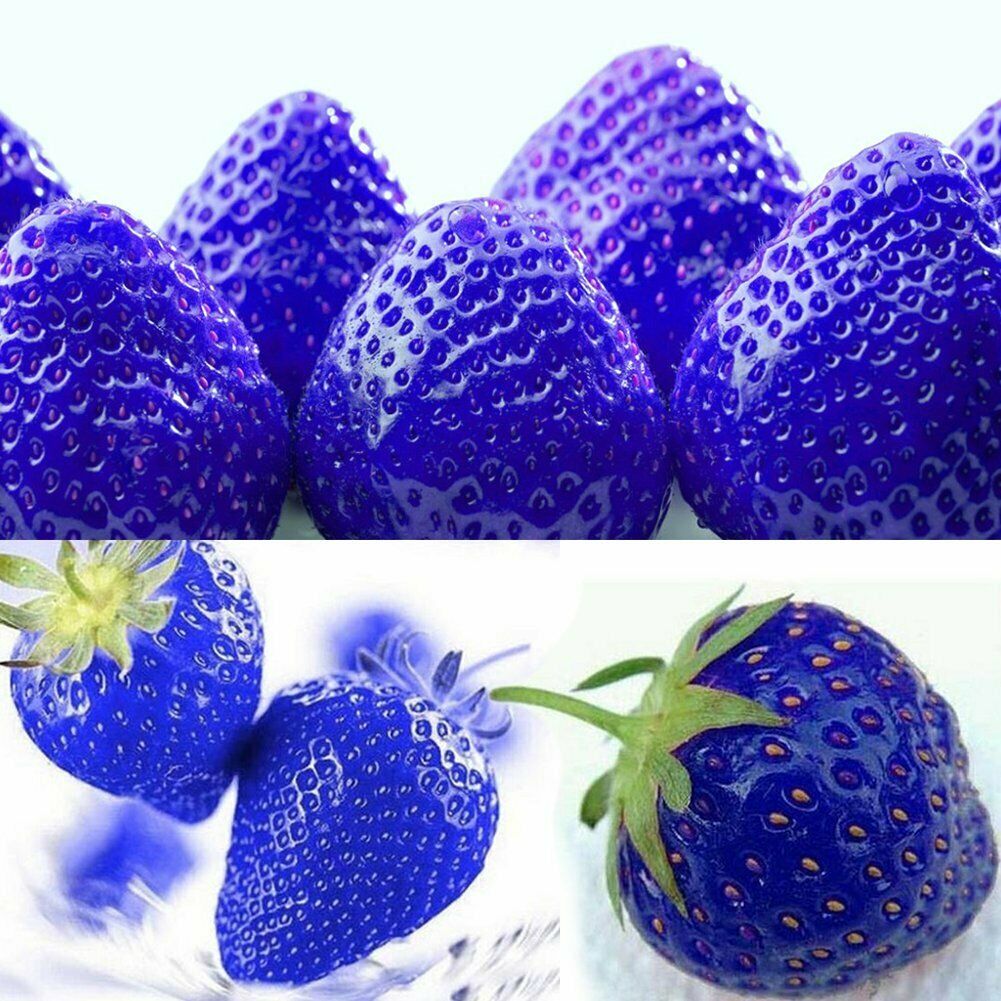 Any questions or if buying, contact me HERE