THIS SHOWY PINK FLAMINGO HIBISCUS CUTTING IS FOR SALE AT $5 EACH IF YOU BUY 10 or $8 each if you buy less.Add $5 p/p to order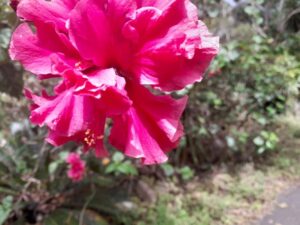 The flowers are a hot pink with a look of a flamingo Spanish dancing skirt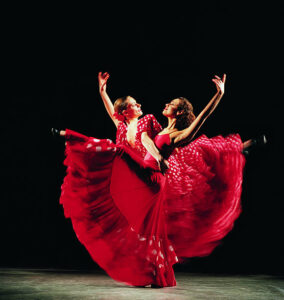 The bush only grows to around 3 metres. Yearly pruning will make it bushier
This is a great choice for adding to a white themed garden or just breaking up too much garden greenery.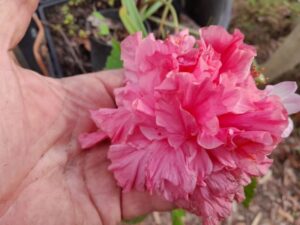 The flowers are of a single form & of a medium size.
DOUBLE  HIBISCUS FLOWER ON A SHRUB
Looking at the showy ruffled hot pink flowers makes you feel like you want to dance.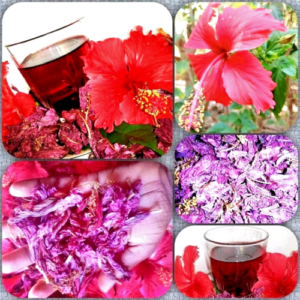 This is the Hibiscus flower that is used as a dry product to make your health tea.
Fresh organic with no chemicals whatsoever & grown here in Queensland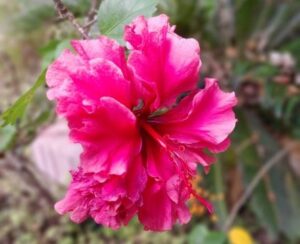 See scientific report on use of the Hibiscus flowers to treat dementia & age mind loss illnesses.HERE

Any questions or if buying, contact me HERE