THESE LEMON GRASS SEEDLINGS ARE OFFERED FOR SALE AT $12 EACH OR $10 EACH IF YOU BUY 5 OR MORE.Add $12 for packing / standard post to the order.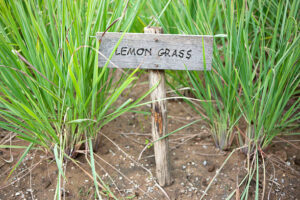 These are plants with roots grown from rhizomes-based root structure slips of the parent plants I had obtained some time ago from a commercial grower after the couple retired here in Queensland.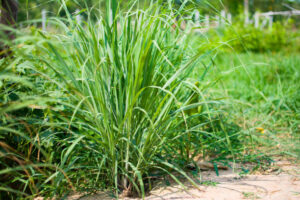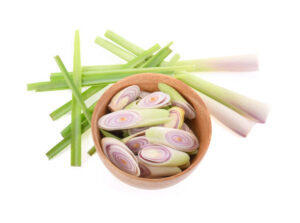 Alternatively you can buy the slips from me that I will cut off the parent plants when you place the order.These will be offered at 10 slips at $5 each plus packing & standard post of $12.Larger orders will attract better prices for you.

Lemongrass does not actually contain any lemon/citrus oil; the aroma comes from terpenoids such as citral or citronellol present in. Lemongrass is widely known for its ability to repel mosquitoes.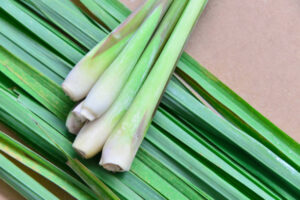 It is also an antiseptic with antibacterial, antiviral, and anti-fungal properties.
It has been linked to relieving pain associated with headaches, muscle aches, menstrual cramps, and rheumatism.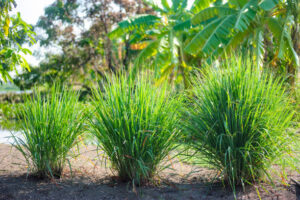 Lemongrass is closely related botanically to citronella grass and ginger.
In India, lemongrass has been used as a natural remedy for many years.
In traditional Chinese medicine it is used as a medicinal herb for the treatment of fever, headaches, sunburns, nausea, and PMS Lemongrass may combat hypertension.
It is primarily used as an anti-inflammatory remedy, but it is also known to be effective for treating asthma and bronchitis. The essential oils of lemongrass are antimicrobial, they inhibit the growth of bacteria, particularly Staphylococcus aureus and Candida albicans.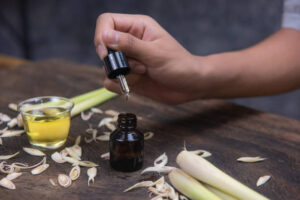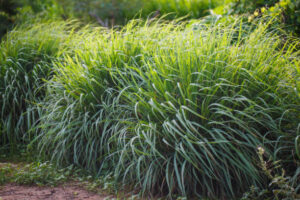 Lemongrass essential oil has been shown to decrease the number of bacterial strains present in the nasal cavity.
Lemongrass helps to support normal gastrointestinal function and encourages the growth of beneficial bacteria in the intestines.It is a powerful remedy for bloating and can reduce gas and flatulence.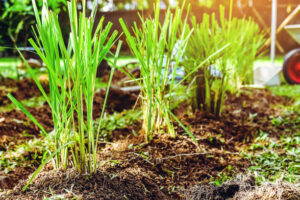 It soothes and tones the digestive tract and helps to regulate intestinal functions & & promote healthy bowel movements.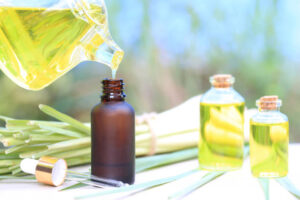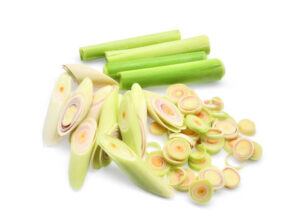 Lemongrass can help to prevent viral infections, control high blood pressure, fight inflammation, lower cholesterol levels, treat stomach ulcers and boost the immune system.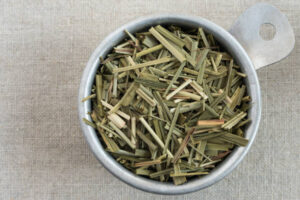 Lemongrass can be used in either fresh or dried form, though fresher leaves yield a stronger flavor.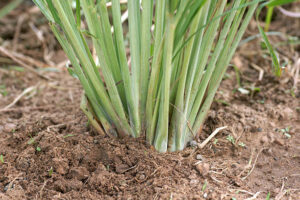 Lemongrass is a plant that grows from a shallow, rhizomes-based root structure.
It produces edible stems around 2 feet long and has a thick, fleshy stem base.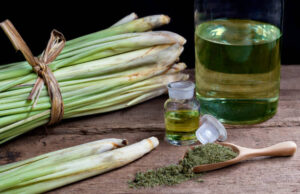 Lemongrass has been used as an herbal remedy for thousands of years from ancient China to the present day across many cultures. The plant is cylindrical at the base and tapers into a long, slender spike up to 18 -36 inches high. Henry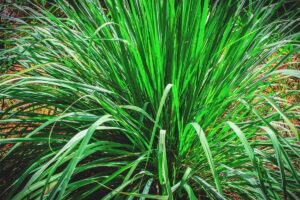 MORE INFO HERE ON HOW TO GROW LEMONGRASS

Any questions or if buying, contact me HERE