UNIQUE PEPPER SEEDS: Mad Hatter Peppers may look wicked hot, but they're actually quite sweet with a nice mellow heat of around 1,000 Scoville Heat Units.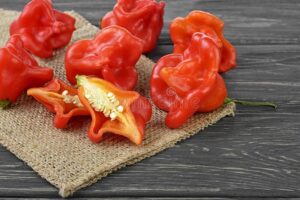 This was an All-American Selections winner at the 2018 Fall Garden Festival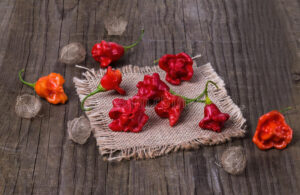 These Mad Hatter seeds come from healthy, fully mature peppers that were grown in isolation and harvested by pepper experts to ensure consistent quality and true-to-form grow results.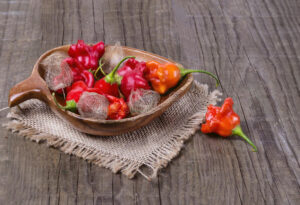 10+ PREMIUM MAD HATTER CHILLIE SEEDS: You will receive a minimum of 10 open-pollinated Mad Hatter pepper seeds with your purchase.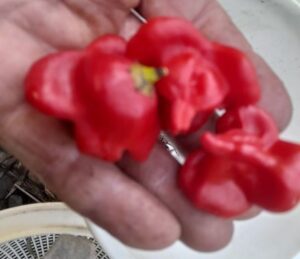 CAPSICUM BACCATUM SEEDS: You'll be impressed by the large yield and early production in these Mad Hatters.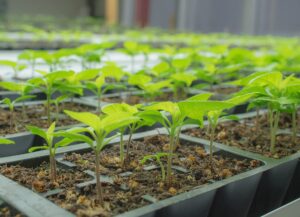 They're a Capsicum Baccatum species of chillie  pepper that has bushy plants and unique-shaped 2.5-inch pods.
GROW YOUR OWN MAD HATTER PEPPERS: Whether you're looking to make stuffed peppers, healthy salads OR>>.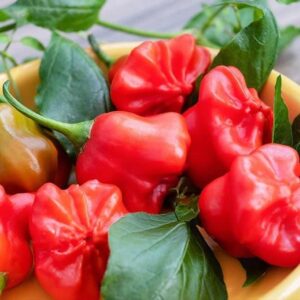 Maybe just looking to add some unique and rare peppers to your garden or indoor grow space – you won't be disappointed with the Mad Hatter Pepper.
With a bountiful harvest & prolific bearer it is a must in every garden

Any questions or if buying, contact me HERE