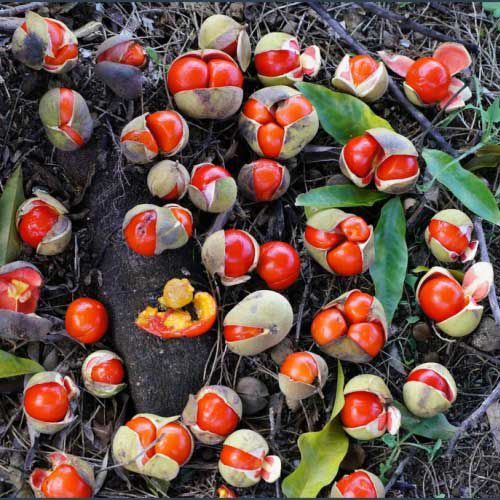 Scientific name: Diploglottis campbellii
Conservation status in NSW: Endangered
Commonwealth status: Endangered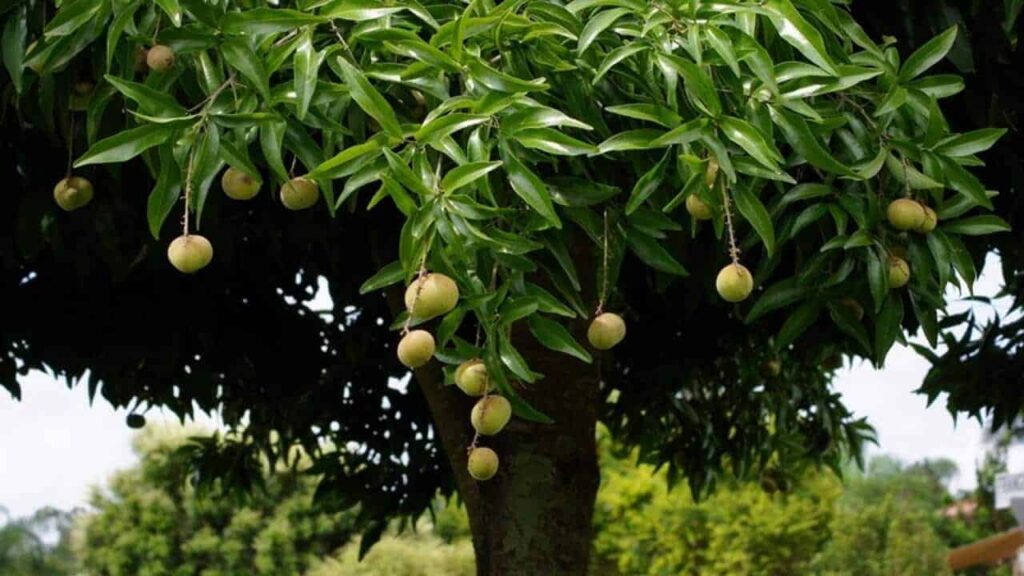 THESE TREES ARE OFFERED FOR SALE IN 45 LITRE GROWBAGS @ $138 EX FARM. COURIERS CAN BE ARRANGED.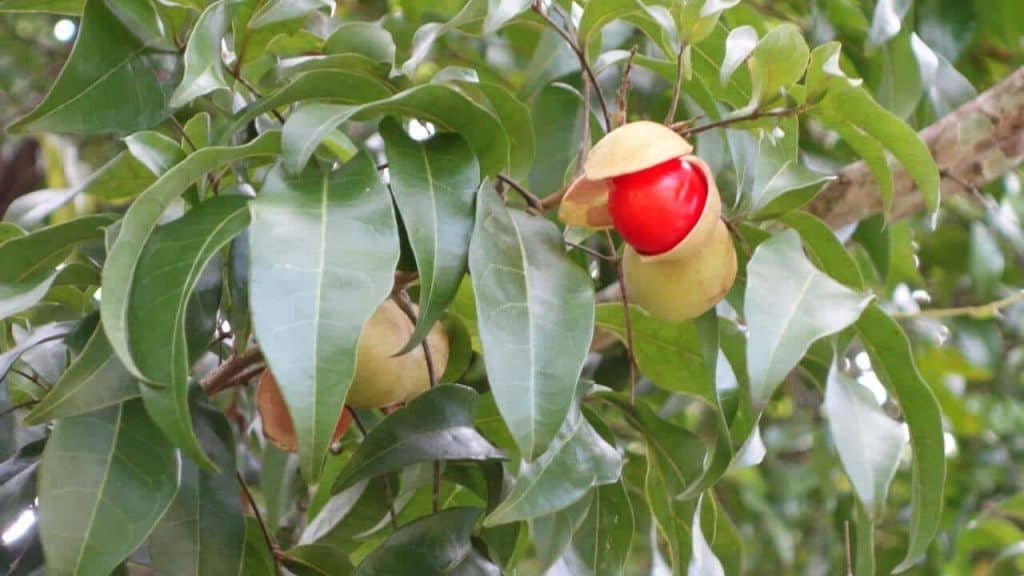 Description
A large straight tree to 30 m tall. It has greyish-brown bark with vertical cracks. New leaves are at first softly-hairy, but soon become more or less hairless. The leaves are 10 – 35 cm long and are divided into four to eight leaflets. Small clusters of greenish-white flowers are borne amongst the leaves. The fruits are creamy-brown and in crowded clusters about 10 cm long. The capsules, usually three-lobed, enclose one seed per lobe. Each seed is surrounded by yellow or deep pinkish-red flesh.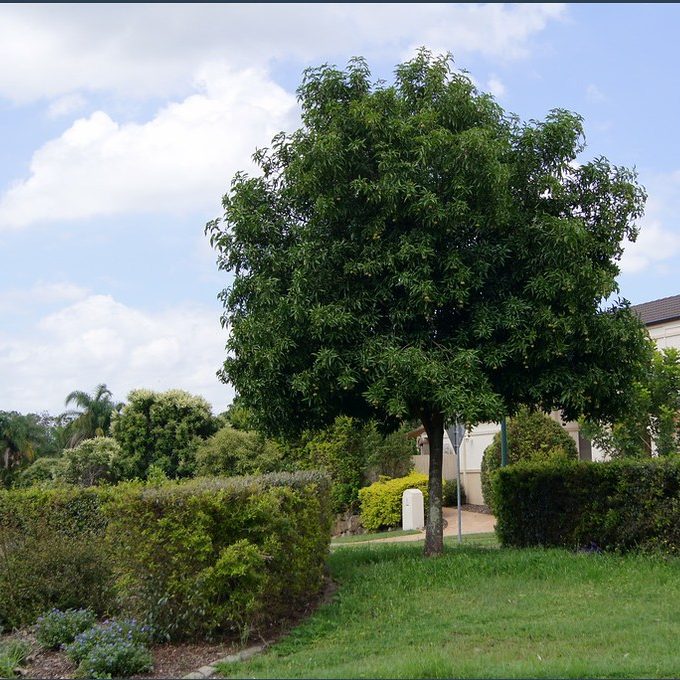 Distribution
Recorded from the coastal lowlands between Richmond River on the Far North Coast of NSW and Mudgeeraba Creek on the Gold Coast hinterland, Queensland.
Habitat and ecology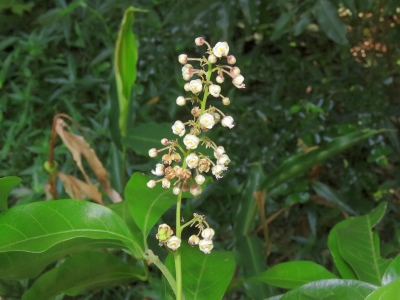 Confined to the warm subtropical rainforests of the NSW-Queensland border lowlands and adjacent low ranges.
The forest types in which the species occurs vary from lowland subtropical rainforest to drier subtropical rainforest with a Brush Box open overstorey.
Occurs on basalt-derived soils and also on poorer soils such as those derived from quartz monzonite.
Flowering times vary across its range depending on latitude and to some extent annual seasonal variations.
Ripe fruits are generally present from January to early April, with peak fruiting during the last week of February and early March.
Seed dispersal mechanisms are unclear.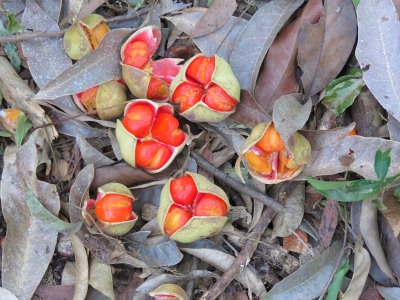 BELOW IS AN EXTRACT FROM A BUSH TUCKER GUY ON THE NET.
Description : Growing to a height of between 7 to 10 metres in the garden, the Small-leaved Tamarind forms a handsome tree with a dense crown which provides excellent shade and shelter.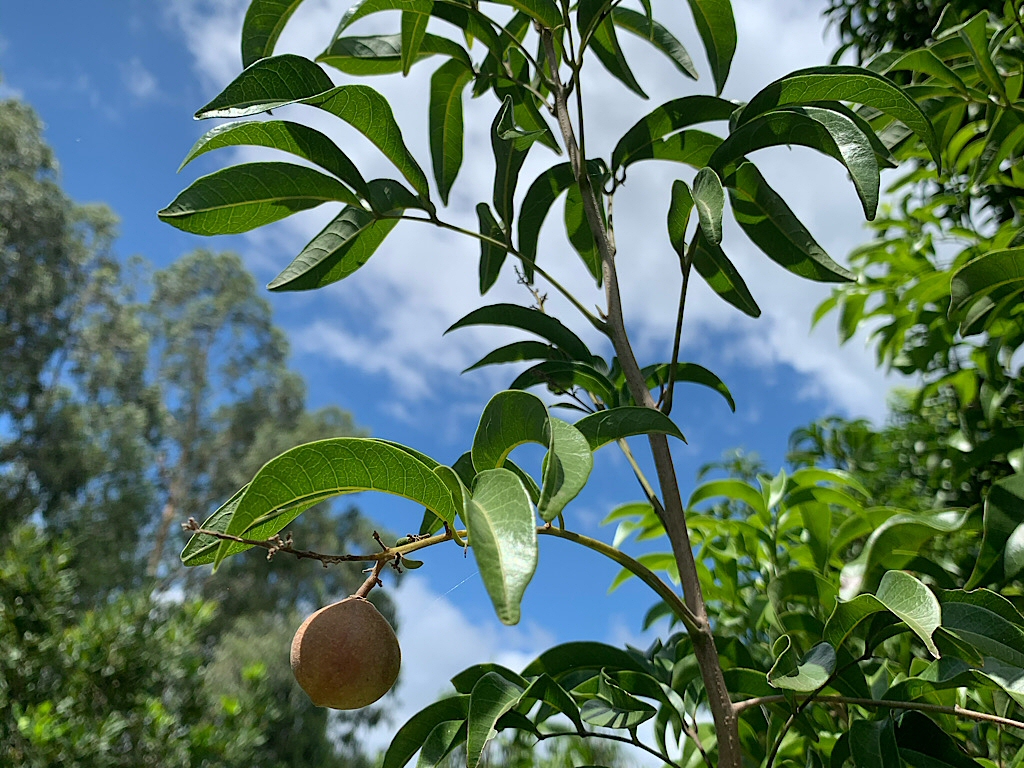 Flowers are small, cream-brown, borne on multi-branched panicles and occur from November to January.
Fruits are large (to 6cm across) and quite spectacular, 3-lobed capsules that split open when ripe to reveal the seeds covered by the bright red or sometimes yellow, fleshy aril. Fruiting occurs between February to March and individual trees are capable of producing many kilos of fruit.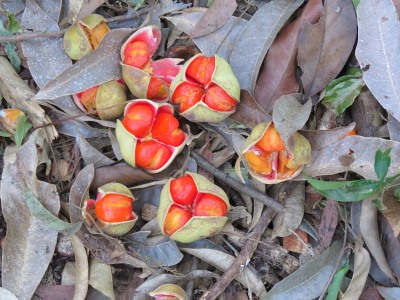 Uses : The aril or the flesh around the seed is the edible part which is refreshingly acid to taste. Its distinctive, tarty flavour lends itself to both sweet and savoury applications. It can be made into jams, jellies, drinks and sauces.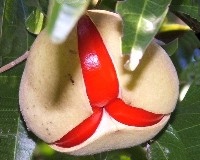 This tree is rare & endangered in its native habitat.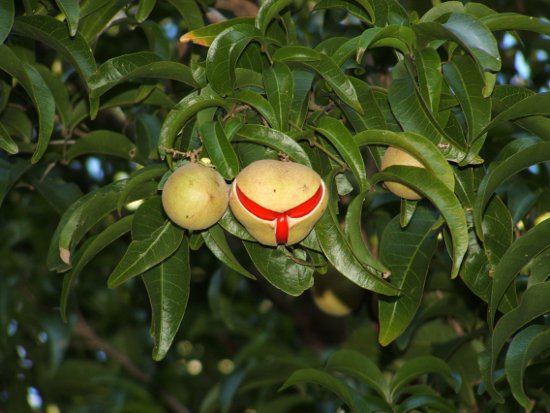 Any questions or if buying, contact me HERE