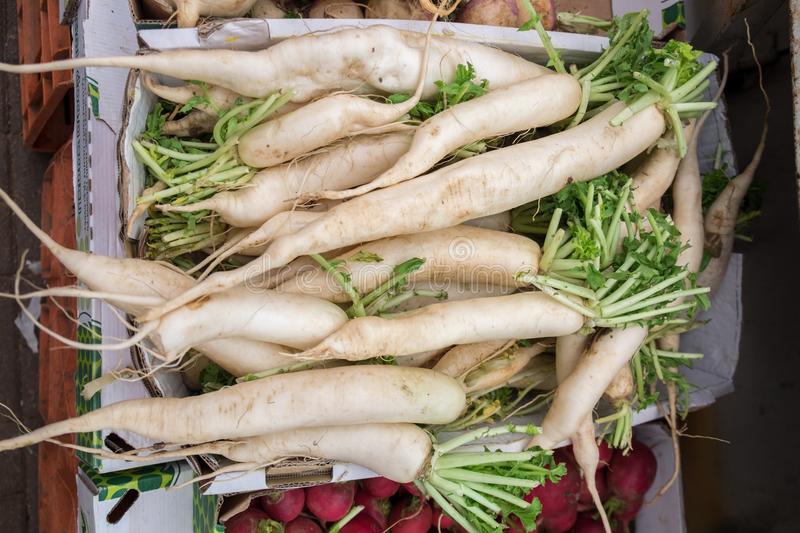 . These delicious larger long white Daikon radish seeds sell for $4 per 10 seeds. Please add $4 pack/post to the order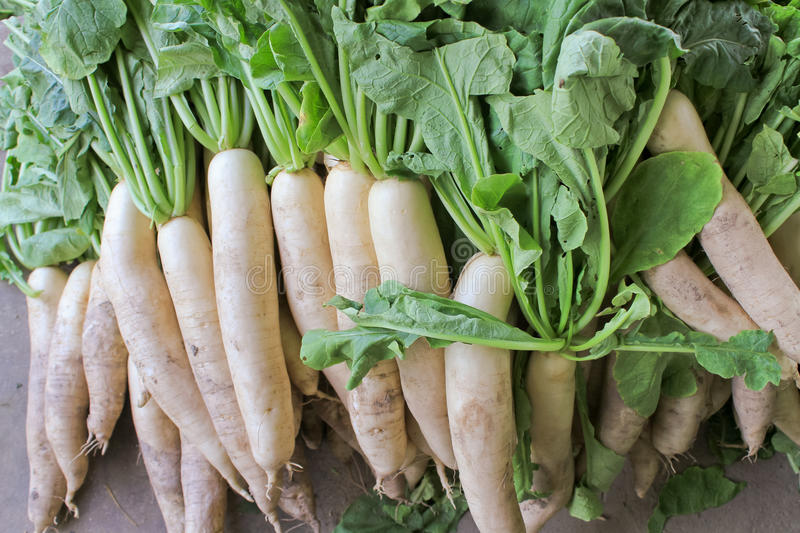 Make sure your radish seeds receive at least 1"-1 1/2" of water a week.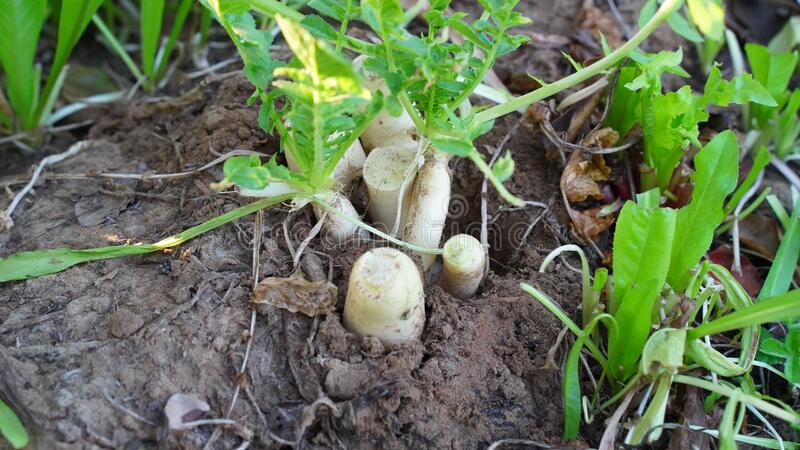 . Ensure to retain soil moisture and an even growing temperature.
Long White Radish Companion Plants
Cucumbers, lettuce, nasturtiums, peas, peppers.
Long White Radish Plant Protection
Long White Radish Pests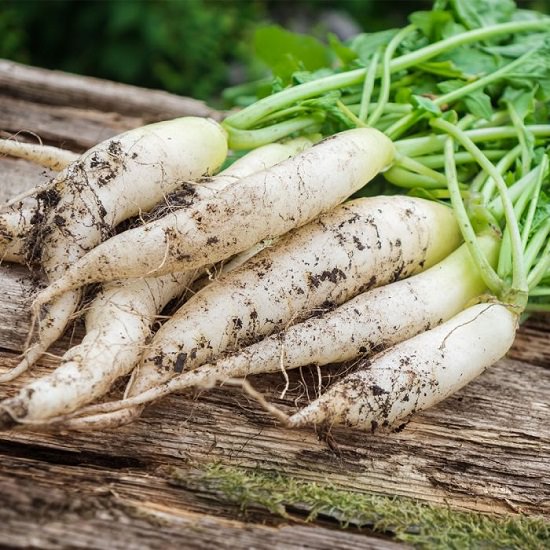 Usually. radishes grow so quickly that pests are not a problem. Sometimes, radishes can be attacked by the following:
Aphids
Flea beetles
Mustard sawfly
Long White Radish Diseases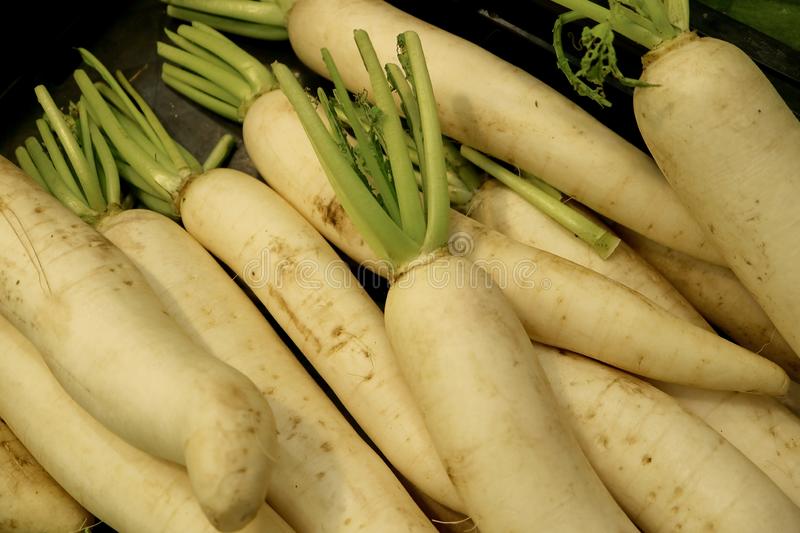 Radishes have no serious disease problems.
Long White Radish Organic Control
Once you have identified the troublemakers, you can control them with an assortment of organic pest-control methods. The following list contains few methods:
a. Aphids
– Spray home made garlic and insecticidal soap solution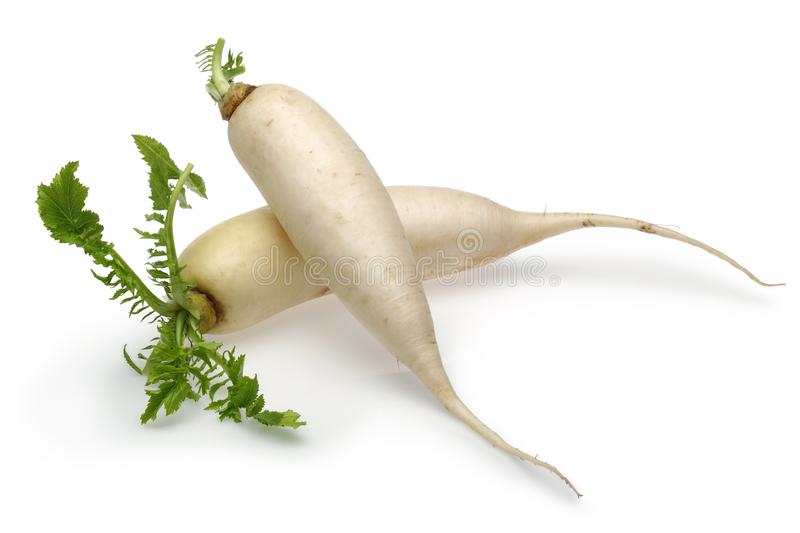 b. Flea beetles
– Monitor the flea beetles with yellow sticky trap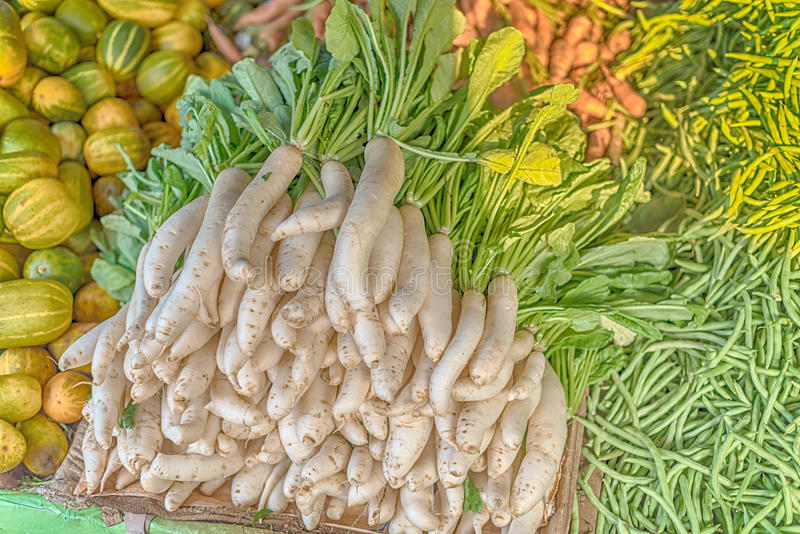 c. Mustard sawfly
– Collection and destruction of grubs of saw fly in morning and evening
Long White Radish Harvesting
Your organic long white radishes are ready for harvest when the roots reach 1 inch across. Do not leave radishes in the ground too long or they will become pithy and develop a sharp taste.
This large size white radish can be 14 inches long. It has nice, delicate, and crispy flavor with slight sweetness. It takes time to mature, around 60 days. You'll need to provide at least 4 inches of spacing between plants to grow them.
IF INQUIRING OR BUYING, CLICK ON THE EMAIL LINK BELOW.