This White Moon hibiscus flower is crisp & bright white just like a white moon on a dark night.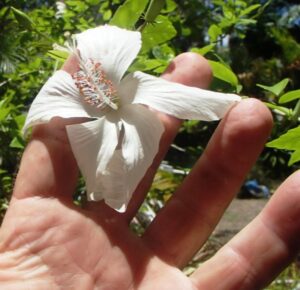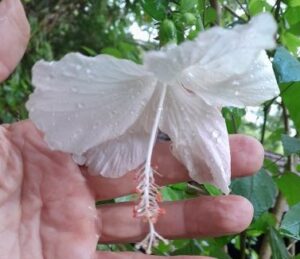 The cuttings are offered at $8 each.Buy 10 or more you only pay $5 each.Pack/post ix extra.
The flower is of medium size with only the one white petal colour.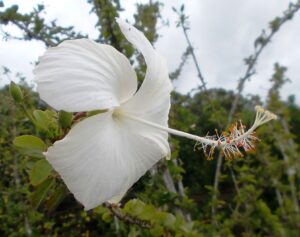 Single layer of white petals of medium size.
The stamen is speckled red.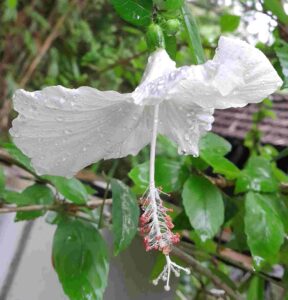 Some plants of this hibiscus will be available shortly. Henry

Any questions or if buying, contact me HERE